Blue Flag
Since 2008 Polignano a Mare has been awarded Bandiera Blu (Blue Flag), from the Foundation for Environmental Education. This is an award given to the European coastal cities complying to certain quality criteria related to sea waters, services such as beach cleanliness and touristic landing places. You can lie down in the sun in one of our beautiful bays or enjoy a dive in our turquoise and emerald green waters. You can relax while having a boat tour to discover our charming and mysterious sea caves along the coast. You can enjoy an adventurous dive to discover the life in our sea bottoms.
From 2008 to 2018 Polignano a Mare has welcomed the "Red Bull Cliff Diving", the world's biggest cliff diving competition organized by Red Bull. Polignano was the only Italian city to house this competition. Hopefully we are repeated next year in Polignano a Mare only Italian stage of the event. Athletes will plunge from a platform built for the occasion 24 meters above the sea level.
Many itineraries are waiting for you to let you feel unimaginable emotions.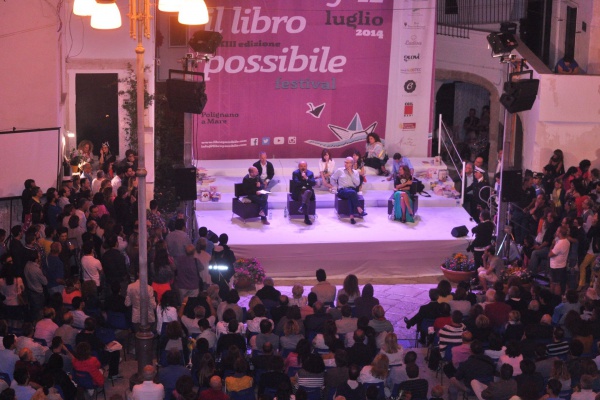 "Il Libro Possibile" is an extraordinary event hosted in the historic center of Polignano where authors, writers, intellectuals find themselves talking together around a large and always attentive audience.
more